Welcome from University Housing
Those admitted students who apply earliest will have the most flexibility in their choice of housing options. With an enrollment of over 40,000 students, we cannot house all who request housing. So apply for housing as soon as you are admitted to ensure a place on campus. If you search the website and have questions that remain unanswered by the information provided, please contact our office for assistance. We look forward to serving you through your on-campus experience.
Our Mission
University Housing - Providing exceptional living opportunities for students to succeed academically.
Our Core Values
Support of the University's academic mission.
Student centered, inclusive environment.
Stewardship of fiscal, facility, and human resources.
Systematic assessment for quality enhancement.
Student development oriented service.
News & Announcements
Live on Campus? Vote for Hall Council NOW!
Have a say in who advocates for you during the academic year. Voting is open from Wednesday, September 14th at 10am to Thursday, September 15th at noon.
---
Campus hours update & resources available for students

For FSU students looking for a place to cool off, relax, or charge your phone, the following locations will be open on campus
---
University to close at noon September 1, 2016 due to approaching Tropical Storm Hermine

Based on the latest storm prediction information, the Florida State University main campus will close at noon today, September 1, 2016. Classes are canceled for this afternoon and Friday
---
Housing Move-In Made Easier With New Seminole Safe App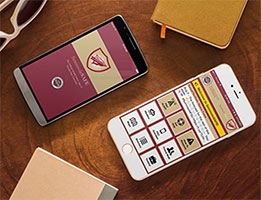 New for 2016, the FSU Police Department has released the new SeminoleSAFE app for iOS and Android. In it, you will find the Housing Move–In Guide which provides you: Direct turn–by–turn directions to your designated unloading zone
---
Move-in Begins – Wednesday, August 24, 2016 at 9am
This is the earliest you can move into the residence halls. Once the residence halls open, you may check in and pick up your key at any time afterwards. When you arrive to your residence hall, you must have a picture ID (FSUCard or Driver's License) available. You must be present to sign for and receive your room key. Find your assignment on the myHousing portal. Don't forget classes begin on Monday, August 29th.
---
RSO Lounge Request
The RSO Lounge Request form must be submited at least 10 days in advance of your event. A hall representative will contact you to inform you if space has been made available for your organization. We strongly recommend that no publicity be issued with the requested venue mentioned until a representative has contacted your organization. All hall government and staff functions are given priority for common area usage.
Submit a Request »
Policy & Guidelines for Advertising within University Residence Halls
The following guidelines contain FSU Residential Student Experience's policy on distribution of promotional fliers and the solicitation to students in the residence halls. Upon approval, these fliers will be placed in common areas of residence halls by University Housing staff. Commercial solicitation, sale of goods, sale of services, or any material that can be considered promotion of a commercial business is prohibited by Residential Student Experience.
To continue reading the policy and guidelines, click the button below.
Review Policy »