New Seminole Safe App
Housing Move-In Made Easier With New Seminole Safe App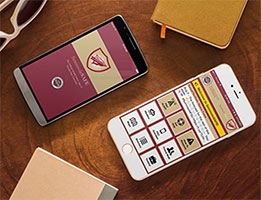 New for 2016, the FSU Police Department has released the new SeminoleSAFE app for iOS and Android. In it, you will find the Housing Move–In Guide which provides you:
Direct turn–by–turn directions to your designated unloading zone.
Directions to where to park after you drop off your stuff at the unloading zone.
Maps of shuttle bus routes to get you back and forth from your hall to your vehicle.
The app also features real-time weather data on campus so you can time your arrival to miss the afternoon thunderstorms we tend to get here in the summer.
https://emergency.fsu.edu/services/seminolesafeapp