Academic Resources
University Housing's mission is to provide exceptional living opportunities for students to succeed academically. Our goal is to empower and support students to reach their full potential through events, interactions, and experiences beyond the classroom. Residential students will enhance their academics and career readiness by connecting with campus partners and faculty. Our Engage 100 course, Academic Resource Centers, and scholarship consultations are available to help launch YOUR academic success.
Academic Resource Centers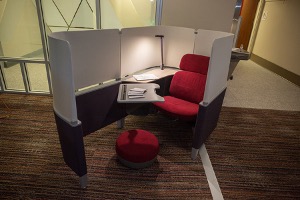 Academic Resource Centers (ARC) are convenient spaces for students living on-campus to study, collaborate and excel academically. Whether studying alone or working on a group project, the ARC provides an on-campus space for communal and individual learning. Academic Resource Centers provide a place to study, work on homework, read, or meet with an Academic Trainer. There are multiple seating options, whiteboards, and resources for projection. Current ARC locations include:
Jennie Murphree Hall: Ground Floor (All Residents)
Landis Hall: First Floor (Residents of Broward, Landis, and Gilchrist)
DeGraff East: First Floor (Residents of DeGraff East and DeGraff West)
---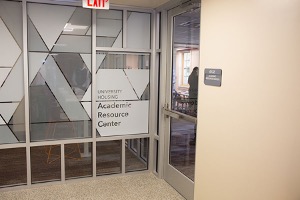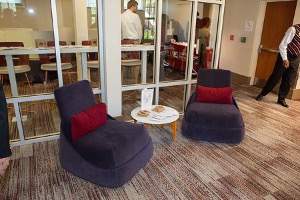 Academic Training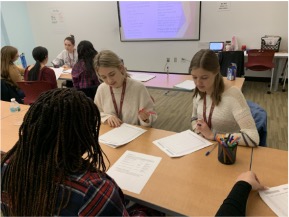 Academic Trainers are current Florida State University students who serve University Housing by helping residential students succeed in their academic endeavors. Academic Trainers work in our Academic Resource Centers as peer educators to help students with study skills, study scheduling, and resource referral. Academic Trainers are also mentors in our Engage 100 Course, Residential Scholars: Community and College Life.
Students who need academic assistance can make appointments to meet with an Academic Trainer. We offer two types of consultations: Time Management and Study Skills. Based on the type of appointment, Academic Trainers will be able to gear conversations toward the individual needs of the students they meet with.
Students wanting to meet with an Academic Trainer can schedule an appointment here .
Engage100
University Housing teaches a class called Residential Scholars: Community and College Life. This course is only available for first year residential students! Through taking this course, you will be better equipped to develop wellness habits, enhance your study skills, learn more about who you are, and connect with the FSU community! Successful completion of this course will allow students to:
Discover pathways to environmental, physical, emotional, and financial well being
Identify strategies to enhance academics and career readiness
Develop their identity as active community members
Demonstrate responsibility and mindfulness when engaging their communities
The class will meet as a small group one hour each week and is just the beginning of the academic enhancement opportunities available to you as a Housing resident. For more information on this course as well as other engage 100 opportunities, check out https://engage100.fsu.edu/.